Amy M. Meadows
Board President 
Amy Mettlen Meadows currently serves as president of Parks for Downtown Dallas (PfDD), a private operating foundation focused on the development of four urban parks identified in the City of Dallas Downtown Parks Master Plan. Prior to PfDD, Amy served for 11 years as the vice president & executive director of The Belo Foundation, which was the philanthropic companion of Belo Corp. and A. H. Belo Corporation, legacy media companies in broadcast and print, respectively. Established in 1952, The Belo Foundation became Parks for Downtown Dallas in October 2015. From 2001 to 2004, she served as program director and then executive director of Social Venture Partners Dallas (SVP Dallas), which links business professionals and nonprofit organizations by utilizing a venture capital model for philanthropy. Prior to that, she served for six years as the director of communications for Fidelity Investments Southwest, where she managed the Southwest Communications Department, which was responsible for internal communications, media relations, employee volunteer activities, corporate sponsorships, government affairs, company special events, and the Fidelity Foundation's grantmaking in Texas. 
Amy has served on the Board of Directors of Philanthropy Southwest since 2009. She also serves on the Board of Directors of the M.R. & Evelyn Hudson Foundation and Downtown Dallas, Inc. She is an active member of The Dallas Summit and The Dallas Assembly, a sustaining member of the Junior League of Dallas, a 1999 graduate of Leadership Texas, a 1998 graduate of Leadership Dallas, and a former commissioner, appointed by Governor Bush, to the Texas Commission on Volunteerism and Community Service. She received her Bachelor of Science in organizational communication from The University of Texas at Austin, and her Master of Arts in communication studies from the University of North Texas where she was recognized as an Outstanding Alumna from the Department of Communication. She is married to Michael L. Meadows, senior vice president of Westwood Trust, and they have two children.
Contact Amy
Sandra Y. Nathan
Interim Executive Director
Sandra Nathan comes to Philanthropy Southwest with extensive executive leadership experience in philanthropy, government, and the nonprofit sector. Most recently, she served as senior vice president of philanthropic services and community investment at the Community Foundation for Southern Arizona in Tucson, where she was the chief strategist for the foundation's grantmaking, community investment opportunities, and diverse capital streams. Sandra served in a similar role as Vice President of Grants and Loans at the Marin Community Foundation, where she oversaw grantmaking for the Buck Trust, an endowment of over $900 million. She oversaw grantmaking in excess of $20 million annually, all in support of MCF's strategic initiatives, community grants, and loans. Her earlier experience includes her roles as CEO of Richmond Children's Foundation, which she led through the process of conversion to a community foundation, and interim executive director of the AIDS Emergency Fund and Breast Cancer Emergency Fund in San Francisco, where she led both organizations through strategic restructurings.
Highlights of Sandra's public sector career include Department head for the City of Oakland, and City and County of San Francisco. She also served as Deputy County Executive for Santa Clara County where she oversaw criminal justice, public safety and social services functions for the county. Sandra has a Bachelor of Arts in Sociology from the University of San Diego, a Master of Arts in Public Administration from National University, and a Doctorate of Philosophy in Theology and Christian Education. She serves on the Board of Directors of Northern California Grantmakers, The Task Force, Bay Area Black United Fund.
Contact Sandra
Lauren Haskins
Director of Communications
Lauren Haskins joined Philanthropy Southwest in 2017 in the role of director of communications. Her responsibilities include spearheading internal and external communication efforts and strategic partnerships, as well as assisting the team in its service to members. She has more than a decade of experience in marketing, communications, and community relations – for both nonprofits and for-profit organizations. Most recently she was the communications and development director at New Friends New Life, an anti-human trafficking organization in Dallas. Prior to that, she was the vice president of account services at an integrated marketing and communications firm, which served both local and national nonprofits and foundations. Lauren began her career at the agency of record for American Express, developing and implementing their customer loyalty program. She attended social work graduate school at Columbia University and worked for two years at the largest homeless services provider in New York City, both in direct client services and in their communication and donor relations departments. She graduated summa cum laude from Vanderbilt University where she was a recipient of the Dean's Award for Outstanding Scholarship.
Contact Lauren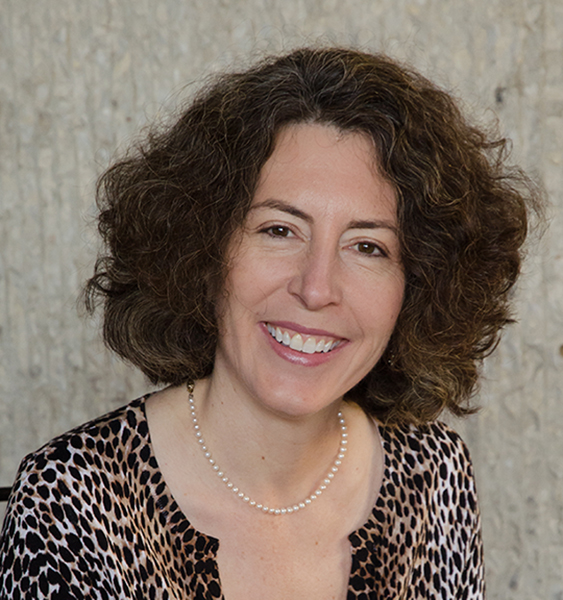 Adrienne Clay
Operations Director and CRM Administrator
Since 2001, Adrienne Clay has managed a variety of responsibilities to ensure the smooth operation of Philanthropy Southwest's operations. She brings to the organization a wide range of expertise in the nonprofit sector, including several years at The Center for Nonprofit Management in Dallas, where she was assistant director of management consulting services, database administrator and volunteer coordinator, at The Dallas Institute of Humanities and Culture as registrar, associate development officer, public relations, database manager, volunteer coordinator and publications manager. Adrienne has also been active in volunteer organizations, providing board leadership for WordSpace: A North Texas Home for Imaginative Language, and chairing the education section of a task force on household hazardous waste. Clay earned a Bachelor of Arts in Psychology and a Bachelor of Arts in French from Austin College. She is a Certified Salesforce Administrator. 
Contact Adrienne 

Amy J. Askari
Project Manager
Amy Askari joined Philanthropy Southwest in April 2008. Her responsibilities include managing a broad range of planning logistics for the successful execution of Philanthropy Southwest's signature event - the annual conference, in addition to various member services and offerings throughout the year. Amy also provides day-to-day support for all operational areas of the organization, new initiatives and special projects. Prior to joining Philanthropy Southwest, she worked in the financial services industry and brings extensive experience in client relations, vendor management, customer service and operations from major banking and investment firms including The First American Corporation, Lehman Brothers, Bear Stearns and GMAC. Amy earned a Bachelor of Arts in Communications from The University of Texas at Arlington. 
Contact Amy