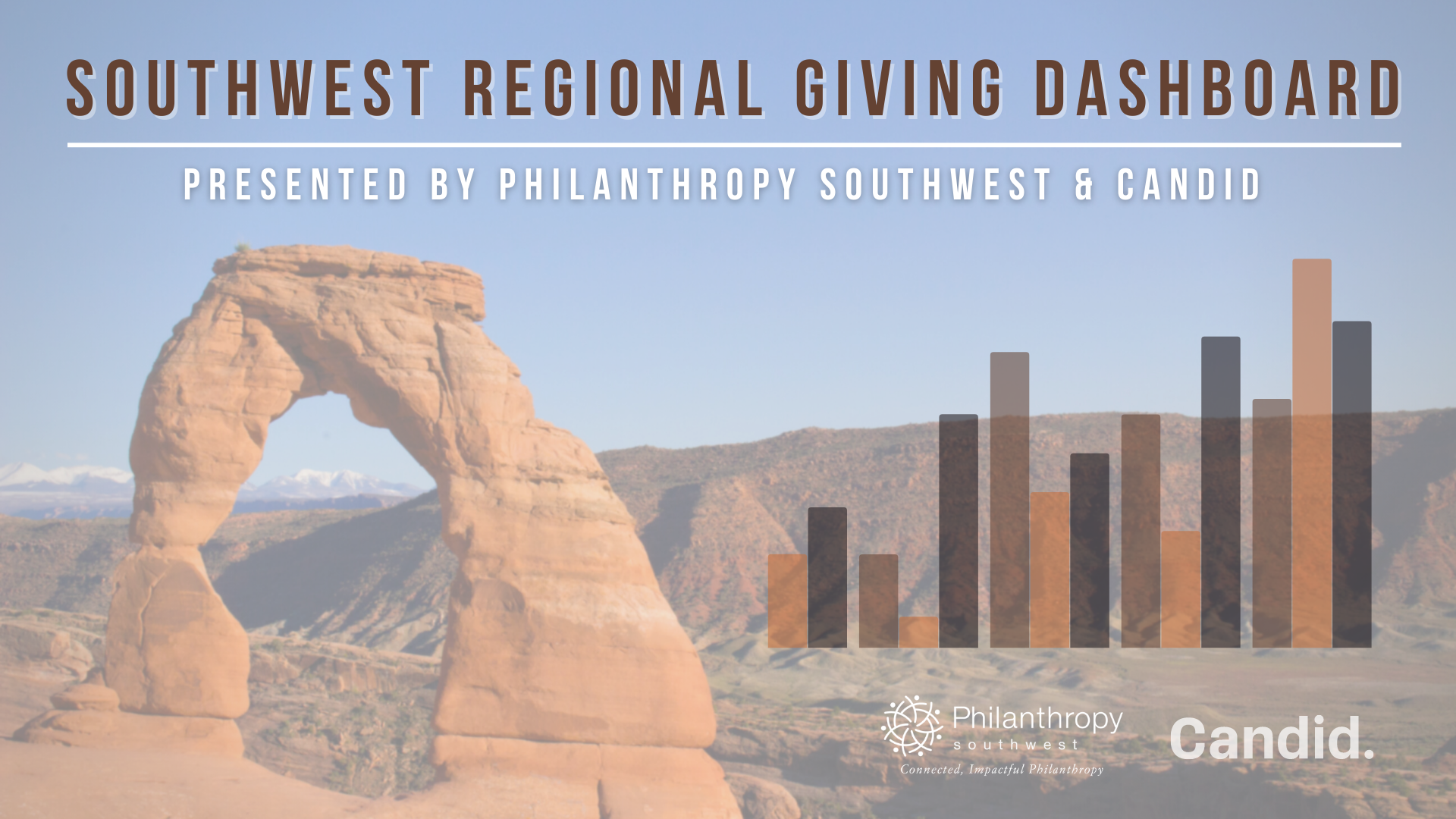 Foundation Stats: Southwest, is an initiative of Candid in partnership with Philanthropy Southwest. It provides an at-a-glance overview of institutional philanthropic information for the Southwest and its composite states. The dashboard updates daily as new data comes online.  
This effort is part of a campaign to "Get on the Map," which is a national partnership to improve available public data about philanthropy.
If you have not done so already, please contribute your data so that dashboard can be as current and accurate as possible! (As soon as Candid processes your data, you'll receive your own interactive giving map)
Deadline: November 30, 2021
Want to know more? Join us for this webinar:
Check out our Southwest regional giving dashboard!
November 3, 2021, 10am-11:30am CT
Philanthropy Southwest is partnering with Candid to track and visualize key information about giving patterns across the Southwest in its recently launched Foundation Stats: Southwest Dashboard.  Join us for a session to walk through this new tool and learn about how you can help to ensure that it has the most complete and accurate data on which we can all rely.
Supporting Materials:
Why & How to Share Your Grants Data with Candid resources:

Frequently asked questions:
If you have any questions, contact egrants@candid.or