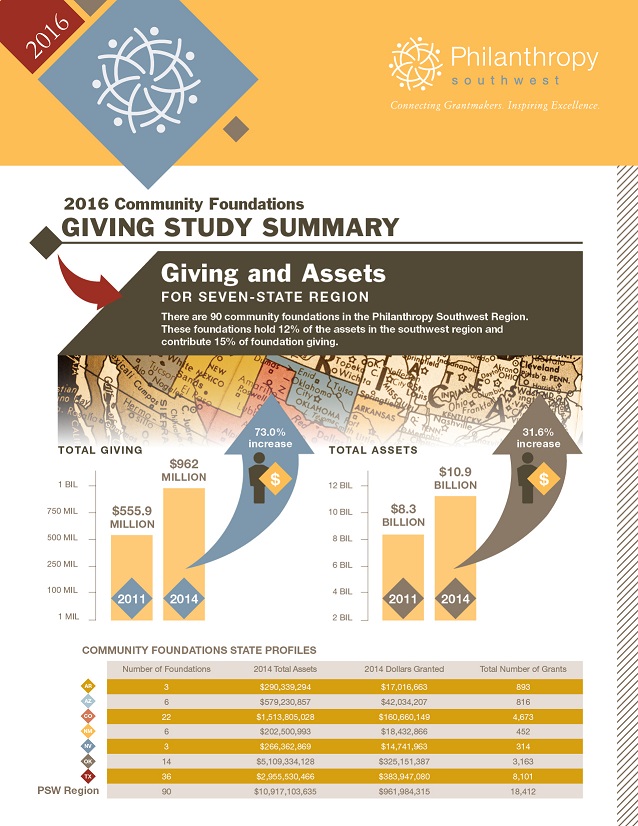 Of the 6,372 foundations represented in Philanthropy Southwest's 2016 Gviing Study, 90 are community foundations with $10.9 billion in assests and giving of nearly $962 million.  
These foundations saw significant growth with their overall giving in the southwest region increasing by 73%.
Led by foundations in Oklahoma, Texas, and Colorado, 9 community foundations each received $100 million or more in gifts between 2012 and 2014.
Additionally, the assets of community foundations in Nevada increased by 105% during this same time period.