Blog Post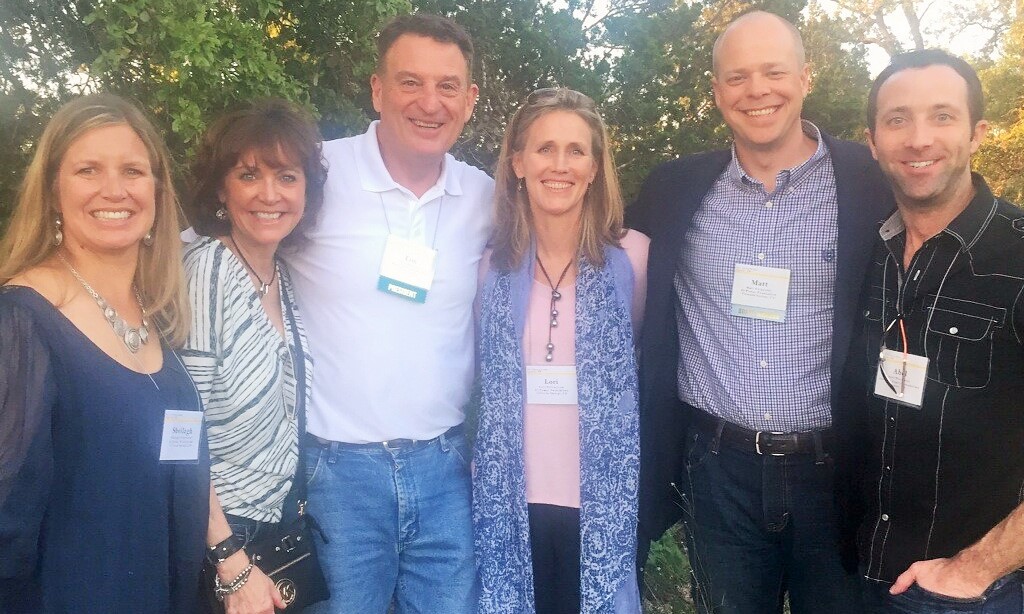 Philanthropy Southwest upheld its reputation for offering "something for all" at April's Spring Summit in Austin. Sunday night's opening reception and dinner at the Shield Ranch offered a welcome calm before a storm of activity that began the following day. Partial representation from Colorado (photo) shows a relaxed and happy group after an evening supper and stroll through the ranch at sundown to view the Texas wildflowers and a breath-taking view from the escarpment.
From a site visit to the Sustainable Food Center, presentations and discussions on philanthropy's role in journalism, immigration, and cultivating a food-secure community, to a tour of the La Belle exhibition at the Bullock Museum, an archaeological discovery from a history-changing chapter in the story of Texas, the pace was stimulating, lively and thought-provoking.
Special thanks to Elizabeth Domenech, Bob Ayers, and Vera Bowen of the Shield-Ayres Foundation for their hospitality and to speakers Mario Alvarado, Phillip Huang, Becky Pastner, Ronda Rutledge, Amanda Cloud, Marielena Hincapié, Regan Gruber Moffitt, Daranee Petsod and Evan Smith who gave generously of their time.