By Hillary Evans, vice president of professional learning & public policy, Philanthropy Southwest
Public Policy Roundup 4.21.21 (April Issue)
Sector Inclusion Sign-On Letter
United Philanthropy Forum is encouraging any charitable sector related organization to sign-on onto their sector inclusion letter. As Congress considers legislative proposals, policies impacting the charitable sector could be on the table. The charitable sector is a far-reaching network of various foundations and organizations serving a comprehensive range of needs and initiatives. Any kind of policy reforms impacting the sector should be achieved through thoughtful, data-driven decisions that include input from the organizations and donors being impacted.
This letter urges Congress to include the charitable organizations that would be directly impacted by reforms early in their discussions. The deadline for signing on is May 1, 2021
Reintroduction of the 2020 Census Deadline Extensions Act
U.S. Senators Schatz (D-Hawai'i) and Lisa Murkowski (R-Alaska) reintroduced the 2020 Census Deadline Extension Act on April 20th. Given the delays in Census operations due to the pandemic, this legislation would provide an extended timeline to avoid undercounting communities, particularly Native, minority, and rural communities across the country.
The 2020 Census Deadline Extensions Act would extend two key statutory deadlines by four months to give the agency enough time to compile accurate data sets:
· The deadline for the delivery of apportionment data to the U.S. House of Representatives to April 30, 2021 from December 31, 2020; and
· The deadline for the delivery of redistricting data to the states to September 30, 2021 
To date, this legislation has been endorsed by more than 200 organizations, including the AARP, National Association of Counties, U.S. Conference of Mayors, National League of Cities, National Organization of Black County Officials, National Council of Nonprofits, National Congress of American Indians, Leadership Conference on Civil and Human Rights, NALEO Educational Fund, Asian Americans Advancing Justice—AAJC, and MALDEF. A full list of endorsements can be found here.
Please click here to access a press release for this bipartisan, bicameral reintroduction of the 2020 Census Deadline Extensions Act.  For more background information click here.  PSW will continue to monitor developments around this legislation.  
Ensuring Equitable Distribution of COVID Vaccines
Last month, Philanthropy Southwest hosted a policy briefing with U.S. congressional offices from Texas, funders and other stakeholders during Foundations on the Hill on equitable access to COVID-19 vaccines. Rep. Colin Allred (TX-32) shared efforts that his office and other House leaders are doing to support adequate allocations and distribution to communities, particularly reaching people in vulnerable zip codes.
PSW member Episcopal Health Foundation's CEO Elena Marks is part of PBS NewsHour's primetime report: "Critical Care: America vs. the World."

Elena describes health inequity in Houston -- why life expectancy is up to 20 years lower in low-income, largely minority neighborhoods just miles away from the biggest medical center in the world.

She talks about why to truly improve health outcomes in these areas, the health system has to address the non-medical, root causes of poor health and improve #HealthNotJustHealthCare.
Relatedly, the White House Office of Faith-Based and Neighborhood Partnerships has been hosting weekly outreach calls, mostly discussing recent administration policy developments and how community organizations can help support the agenda. This week's call is specifically about how community and faith-based orgs can help with vaccination efforts. A link to register can be found here.  
Philanthropy Southwest Endorses Universal Giving Pandemic Response and Recovery Act
As reported in the March PSW Public Policy Roundup, lawmakers introduced the Universal Giving Pandemic Response and Recovery Act. This bipartisan, bicameral legislation would expand the current temporary $300/$600 cap on the universal charitable deduction to one-third of the standard deduction, approximately $4,000 for individuals/$8,000 for joint filers, and extend the deduction through 2022. The Charitable Giving Coalition recently released an endorsement list of the legislation of more than 350 nonprofit organizations across the country. Philanthropy Southwest endorsed this legislation and educated congressional member offices about this bill during Foundations on the Hill. 
Highlights & Testimonials from the 2021 Foundations on the Hill Philanthropy Southwest Delegation
Foundations on the Hill took place virtually over 6 days and 2 weeks, March 16-18 and March 23-25, 2021.
FOTH this year brought together 350 philanthropic leaders and yielded more than 200 meetings with Members of Congress. PSW curated and hosted  six PSW policy briefings that complemented FOTH programming. These briefings included the following policy topics: the universal charitable deduction; equitable vaccine distribution; broadband access; the children's tax credit and reducing child poverty; humanitarian needs in southern border communities; and access to capital for minority and women business owners.
During these briefings, PSW had 20+ engagements with House and Senate Republican and Democrat offices from seven states in the Southwest region including: Arkansas, Colorado, Nevada, New Mexico, Oklahoma, Texas and Utah. More than 100 attendees total participated for all 6 briefings, which included funders, congressional offices and other relevant stakeholders.
The PSW FOTH Delegation had nearly a dozen foundation leaders from Colorado, Louisiana, New Mexico, and Texas. PSW collaborated with three regional PSOs including Philanthropy Colorado, New Mexico Association of Grantmakers, and Asset Funders Network of Arkansas and the Board Chair of the Southeastern Council of Foundations. Here are few testimonials from FOTH PSW Delegation members: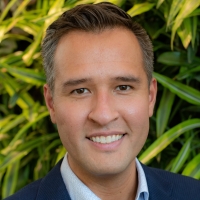 I'm glad that Philanthropy Colorado and Philanthropy Southwest were able to partner for this year's virtual Foundations on the Hill event. We had the fantastic opportunity to connect with congressional advisors about the importance of broadband adoption in Colorado, hear Congress's approach to meeting these needs, and discuss the unique contribution of philanthropy to this important effort, especially during such challenging times for our communities. -Jin Alexander Tsuchiya, Public Policy Officer, The Colorado Health Foundation
It is so important to be sure that we are engaging and educating policymakers on the philanthropic sector, and what we know works for our families in our communities. Participating in Foundations on the Hill has been such a pivotal piece of our engagement and work to develop and cultivate relationships with federal policymakers. - Christine Calpin, Managing Director Public Policy, Casey Family Programs
The collective efforts of government, philanthropy, and other partners are needed to effectively build sustainable and resilient communities.  Philanthropic organizations are a tremendous resource in addressing challenges such as equitable access to technology and healthcare services, and it is critical that lawmakers hear from leaders directly immersed in this work. Foundations on the Hill 2021 was a valuable experience that set the stage for this exchange and so much more. As a first-time participant and university partner, I especially appreciated being able to join discussions that focused on advancing awareness around some of the most pressing we face as a nation. I look forward to building on the work that took place at FOTH and exploring how as an academic partner, we at Tulane's Public Administration program can continue to support the charitable and nonprofit sectors at the federal policy level. - Halima Leak Francis, PhD., Director, Public Administration Program, Tulane University School of Professional Advancement
2021 Foundations on the Hill was a momentous exchange of information, ideas and viewpoints from across the sector. The well attended PSW policy briefings provided for robust discussion between policy makers, funders, nonprofits and other stakeholders. There was true bipartisan representation from congressional offices participating and a genuine interest in working with philanthropy to address complex issues and explore opportunities. - Yvonne "Bonnie" Gonzalez, Chief Executive Officer, Knapp Community Care Foundation