PSW: Catalyst for Personal Growth & Impact 
15-Year Member Shares Story of Engagement and Investment Return
By Christopher Shaw, Executive Director, George and Fay Young Foundation
Tell us who you are and why you decided to get involved with PSW.
My name is Christopher Shaw, and I currently serve as the Executive Director of the George and Fay Young Foundation, a private family foundation based in Dallas, TX. When I started at the foundation 15 years ago, I truly felt like a fish out of water. I didn't know anyone in the sector, and I didn't have relationships with other foundation or nonprofit leaders. One of my board members recommended I reach out to Philanthropy Southwest (PSW) and as they say the rest is history.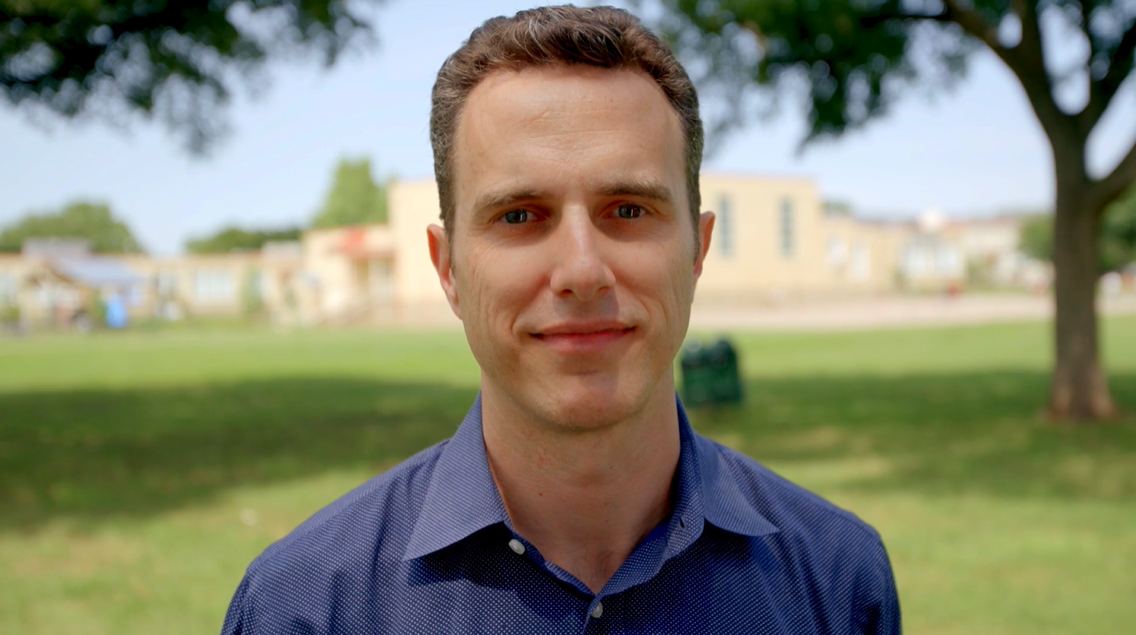 What has investment and engagement in PSW looked like for you?
Over time both our investment and engagement has been an evolution. It began simply with paying our dues and attending convenings and events, like the New Staff Retreat for new foundation staff members. My involvement with PSW expanded to include serving on several volunteer committees, chairing the Professional Learning committee, and joining the Board of Directors. These leadership opportunities brought me a tremendous amount of personal growth and valuable insights into the philanthropic sector. Due to the unique value, I was experiencing, I began to lobby my board and advocate for a broader more transformative type of partnership with PSW.
Why did your foundation prioritize investing resources into strengthening the PSW network?
I feel deeply that investments in organizations like PSW build capacity and grow grantmaking organizations abilities in such a way that creates the conditions for the most meaningful impact. This translated into various significant grants over the years to support a wide variety of key pieces of PSW growth.
A few examples include, financially supporting the strategic planning process which continues to guide PSW today, investing in the rollout of new communications peripherals like the PSW mission video, and most recently a multi-year commitment in support of general operations which provides nimble support that Tony and his team can allocate to critical opportunities aligned with their mission and vision. 
We consider our grant making dollars in part as "risk capital" and to that end PSW has proven a safe bet time and time again. If we don't provide the resources to support the growth of other foundation leaders, we are missing an extremely powerful opportunity for our sector to become better partners and in turn realize the positive shifts we all hope to see across our communities. 
What are some current initiatives you are helping to champion at PSW?
Currently I co-chair the resource development committee, which is charged with assisting PSW staff to achieve their sponsorship and partnership goals. Our committee is a mix of private Foundation people like me, investment firms, and banks, development professionals, and nonprofit industry veterans. In my decade and a half in the sector, I have yet to see such a disparate group of amazing individuals come together to support something we all significantly value. Additionally, I have the honor of being the Co-Chair of the 2021 New Staff Retreat. I mentioned previously having attended this event as a new foundation staff person myself, and again on several occasions as a volunteer staff person. This year having an opportunity to assist in the planning and delivery of the event will be a real blast. I met some of my closest friends in the sector when I was an attendee and have seen other relationships grow because of this event. The New Staff Retreat provides an intimate setting to provide resources, inspire minds, and ensure that people who are new in their roles or new to the sector have a brave space which fosters real understanding of the opportunity, responsibility, and challenges of these unique roles as the key holders to important resources. 
What is the most innovative project you have been a part of at PSW? 
This is a tough question simply because there have been so many innovations over my 15 years walking alongside PSW. I can think of two innovative projects that stand out to me the most. The first happened many years ago where we hosted a panel of local nonprofit executives and made the invitation open to all area nonprofit leaders. The room was full of Foundation leaders and the leadership of many of our partners. As you may expect, the dialogue that day was eye-opening because it created a space for open and honest conversation. This event really helped shape the way in which PSW is today highly intentional about bringing diverse voices together to bring greater understanding and alignment around shared goals.
The second innovative project that stands out to me is our foundation's experience investing in the new Philanthropy Southwest mission video. Investing in communication assets is not something our foundation has prioritized, however as the PSW strategic plan crystalized, the idea of a professional video came up with the goal to create a sense of shared belonging. As the idea gained traction, our foundation decided it would be a good fit for us to fund the video production. We believe in a short form the video captures the essence of what makes our organization so valuable. A place where everyone belongs, where we all can come together to learn from each other, respectfully challenge each other, build lifelong friendships, and truly position ourselves to honor our unique calls to action for the advancement of humanity.