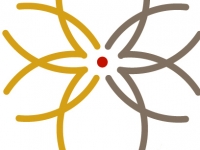 AT&T Executive Education and Conference Center, University of Texas, Austin, TX
Add to Calendar
3 Registration Options Available:
Spring Summit Committee Meeting: If you plan only to attend the board or committee on which you serve. There is no fee for this registration option.
Spring Summit Educational Programs & Luncheon: Provides registration to two educational programs and the luncheon plenary on Tuesday, April 21. Fee: $150
Spring Summit All Events: Provides registration for all events and activities including all receptions, luncheon plenary, site visits and educational programs. Fee $250
Please choose only one option from the registration drop down list above. For additional registration options, please contact Philanthropy Southwest at 214-740-1787.
Meet. Engage. Learn.
2015 Spring Summit | April 19 – 22, 2015 | Austin, Texas
Philanthropy Southwest's 2015 Spring Summit offers funders the opportunity to meet, engage and learn from experts and from others with a shared interest in the Southwest. As at our signature annual conference, the event welcomes participation by member and nonmember organizations alike.
Getting together with old friends and meeting new ones is always part of the fun, and The Shield-Ayres Foundation has graciously offered their family ranch on the outskirts of Austin for a Sunday evening Supper.
On Monday, following a full day of committee meetings and an optional Site Visit to the Sustainable Food Center, we will gather for an evening reception at The AT&T Executive Education and Conference Center, site of 2015 Spring Summit.
On Tuesday, this year's Summit will offer a serious morning of rich learning and dialogue, featuring two expert panels, one focused on the topic of Food Insecurity and the other on Immigration. Over lunch, Evan Smith, the CEO of the Texas Tribune, one of the most successful nonprofit digital news services in the country, will discuss the role of philanthropy in media.
Educational Program: Sound Nutrition for All:  We Can Make it Happen
According to feeding America.org, in 2013, 49.1 million Americans lived in food insecure households, including 33.3 million adults and 15.8 million children. Within Philanthropy Southwest's region, Arkansas and Texas exhibited statistically significantly higher household food insecurity rates than the U.S. national average. Ronda Rutledge, Executive Director of the Sustainable Food Center in Austin will discuss efforts to cultivate a healthy community and make nutritious foods more accessible and affordable. An expert panel will join Ronda for this conversation.
Educational Program:  Strategic Grantmaking:  An In-Depth View of Immigrant and Refugee Issues
While the issue of immigration remains the subject of perennial discussion and debate, grantmakers in the Southwest—and nationally—are recognizing that immigrants and refugees are a significant and growing segment of the communities they serve. Remarks by Marielena Hincapie, the executive director of the National Immigrant Law Center, and a panel of Southwest funders deeply invested in this work, will move the conversation beyond political rhetoric to provide accurate information, guidance, and best practices for grantmaking—from education and economic opportunity to basic needs and health.
Tuesday Luncheon
Luncheon Plenary Speaker Evan Smith will share his unique perspective gained as Editor-in-Chief, CEO and co-founder of The Texas Tribune, a nonprofit, nonpartisan digital news organization recently called "one of the nonprofit news sector's runaway success stories."
If you serve on the board or a committee, don't forget to check the meeting times (below).
And seriously, if you aren't yet engaged in a PSW committee, we have a spot for you—just let us know your interests!)
See you in Austin!
---
Lodging
Reserve your hotel room today: The Room Block is closed.  There may still be rooms available at the regular rate.  
Call the AT&T Executive Education and Conference Center at 877-744-8822; please reference the Philanthropy Southwest room block.
Philanthropy Southwest's negotiated room rate is $185 per night (single/double, plus tax).
Event Schedule
Sunday, April 19
5:15pm Buses depart hotel for the ranch
6:00pm Supper and mingle (Shield Ayres Ranch)
---
Monday, April 20
8:00am - 5:00pm Registration
8:00am - 9:00am Committee Chair Breakfast
9:00am - 11:00am Program Committee
11:00am - 1:00pm Communications Committee
11:00am - 1:00pm Audit and Finance Committee
1:30pm - 3:30pm SITE VISIT to Sustainable Food Center
6:00pm - 7:30pm Reception
---
Tuesday, April 21
8:00am - 6:00pm Registration
9:00am - 10:15am EDUCATIONAL PROGRAM - Sound Nutrition for All:  We Can Make it Happen
10:15am - 10:30am Break
10:30am - 12:00pm EDUCATIONAL PROGRAM - Strategic Grantmaking:  An In-Depth View of Immigrant and Refugee Issues
12:15pm - 2:00pm Luncheon -Plenary Speaker Evan Smith
2:15pm - 4:00pm Membership Committee
2:15pm - 4:00pm Educational Programs Committee
2:15pm - 4:00pm Legislative Network Committe
4:00pm - 6:00pm Nominating Committee
4:30pm - 5:30pm Docent-led Tour, La Belle Collection, Bullock Texas State History Museum
6:00pm  Reunion of 2015 New Staff Retreaters (faculty and participants).  Dive Bar and Lounge, 1703 Guadalupe St.
Dinner on your own or with friends
---
Wednesday, April 22
8:00am - 11:00am Board Meeting