Recognizing Legacy and Innovation in Philanthropy
The Legacy of Leadership Awards recognize Philanthropy Southwest foundation members and individuals from across the Southwest region, in celebration of their spirit of leadership, legacy, and innovation. Award candidates were reviewed, and recipients selected by the Legacy of Leadership Awards Committee, a PSW volunteer committee. The following 2021 recipients will be recognized at this year's Annual Conference during the Celebration of Philanthropy closing event, a formal reception and dinner. 
2021 Award Recipients

| Pillar of Philanthropy Award | Groundbreaker Award | Trailblazer Award |
| --- | --- | --- |
| Awarded to a Philanthropy Southwest individual foundation member who understands the value of collaboration & has shown long-term commitment to the philanthropic sector | Awarded to a Philanthropy Southwest member foundation initiative or project focusing on innovation and excellence during the year of the conference | Awarded to a Philanthropy Southwest individual foundation member staff or trustee who has provided a strong voice for philanthropy |
Pillar of Philanthropy Award Recipient - Christian Keesee
For his legacy of leadership through business and philanthropic efforts over the last six decades in Oklahoma, Colorado, and New York communities, this year's Pillar of Philanthropy Award recipient is Christian Keesee.
When combined, Christian has more than 140 years of collective, active, and continued philanthropic leadership as the president, chairman, officer, or lifetime trustee of four blue-chip Oklahoma charitable-giving entities: Kirkpatrick Foundation, Kirkpatrick Family Fund, the Christian Keesee Charitable Trust, and the Oklahoma City Community Foundation.
Beginning his philanthropic service in 1977, Christian has worked to bring new and different vision to arts, education, animal wellbeing, women and teen health, environmental conservation, and so much more. Christian has brought to life many initiatives in Oklahoma and Colorado, including founding or co­founding the following: Oklahoma Contemporary Arts Center; Safe & Humane; ArtDesk; Thrive; Historic Green Mountain Falls Foundation; and Green Box.
These achievements are in addition to his attentive board service to dozens of organizations such as the Frick Collection, American Ballet Theatre, and the Tate Americas Foundation. In total, Christian directly oversees, or helps to oversee, more than $2 billion in assets.
As trustee of the Kirkpatrick Foundation, Christian made it a priority to resurrect the foundation's historic involvement with Philanthropy Southwest, an organization that informed his understanding about the impact of philanthropy on a community's growth and mindset. Christian's leadership, loyalty, and commitment to doing so much good for so many without a doubt makes him a Pillar of Philanthropy.
Groundbreaker Award Recipient - Episcopal Health Foundation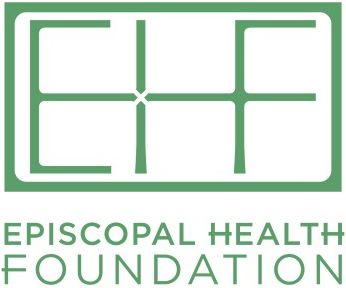 For their work to address the challenges experienced and disparities made apparent by the COVID-19 pandemic, this year's Groundbreaker Award recipient is Episcopal Health Foundation (EHF).
As the pandemic began to have dramatic effects in Texas, EHF first announced a $11 million plan to address the long-term effects of the COVID-19 crisis, while also helping nonprofits and organizations continue business operations to serve at-risk communities across Texas. EHF's plan included a COVID-19 business continuity grant program that was designed to help the foundation's strategic grantees and partners across Texas continue business operations during the crisis.
In addition to the plan above, EHF's research team developed the first statewide survey on the health and economic impacts of COVID-19 across the state. EHF's research efforts helped bring greater awareness of the inequitable impact the pandemic is having on people of low-income and people of color. This research also provided the basis for a call to other funders to join in the effort to ensure that people of color, specifically, Black and Hispanic Texans, and rural communities had equitable access to COVID-19 vaccines.
This collaborative, called "Your Shot Texas," convened and enlisted 12 funders from across the state, pooling more than $2.3 million to raise confidence in COVID-19 vaccines and increase access among priority groups — those most affected by the virus and historically-marginalized populations across the state.
EHF leads the communications work for the initiative, including creating and updating the new website, promoting on social media, and media relations. The website includes a real-time, interactive map of vaccine uptake data for every Texas county that was created by EHF's research team.
Your Shot Texas is an example of EHF's thought leadership, innovative spirit, dedication to health equity, and readiness to bring other funding partners to the table to create a greater impact.
Trailblazer Award Recipient - Antoinette Malveaux
For her work to change the national conversation to focus on building communities of hope, keeping children safe, and strengthening families, this year's Trailblazer Award recipient is Antoinette Malveaux.
Antoinette is the managing director of strategic engagement and initiatives for Casey Family Programs, a role within the Office of the CEO. With the CEO and other executives and senior managers, Antoinette, and her team work to create communities of hope and strong families by leveraging the influence of national leaders, organizations, and key stakeholders to embrace multi-sector collaborations with government, business, philanthropy, nonprofit and faith-based organizations, and communities.
Her team also develops and implements strategic initiatives that advance the organization's mission. The diversity of these initiatives include working with faith-based institutions; building mayoral capacity across the nation through Cities United, which is focused on reducing violence-related deaths of African American males; and creating bridges in communities for broader community ownership of the safety and well-being outcomes for children, youth, and families. She is currently the co-chair of Casey Family Programs' Operating Committee.
Over the past 30 years, Antoinette has provided leadership to numerous national, regional and local nonprofit, philanthropic and child welfare/child serving organizations through board leadership, committee or advisory group leadership, including: Philanthropy Southwest; Southeastern Council of Foundations; Philanthropy Northwest; Grantmakers for Children, Youth, and Families; the Executive Alliance for Improving Outcomes for Boys and Men of Color; Seattle Central Community College Foundation; and Girl Scouts. She currently serves on the Board of Directors of a community development financial institution, Beneficial State Bank, as member of the Governance and Nominating, and Human Capital and Talent Management (chair) committees, and of the Association of Black Foundation Executives as chair of the Resource Development Committee. 
Antoinette's service and leadership have spanned her career. Her longstanding commitment to and leadership within numerous philanthropic organizations demonstrate her understanding of the purpose and potential of philanthropy. In her current role at Casey Family Programs, she is instrumental in making the vital connections that foster collaboration between philanthropy and the other sectors that must work together to build strong, supportive communities.
Header image: