Member News
Tuesday, February 11, 2014
The Boettcher Foundation, Denver, Colorado, is pleased to announce that Kenzo Kawanabe and Judith B. Wagner have been elected to the Board to Trustees.
Comprised of 12 Colorado business and community leaders, the Board of Trustees is responsible for oversight of the Boettcher Foundation, including support and preservation of its vision and mission. "Kenzo and Judi have proven themselves as respected business leaders who are dedicated to community service," said Tim Schultz, President and Executive Director of the Boettcher Foundation. "We are honored that they are bringing their insight and passion to the Boettcher Foundation, and we are certain they will help us further the mission and values set forth by the Boettcher Family."
Kenzo Kawanabe is a partner and commercial trial lawyer with Denver law firm Davis, Graham & Stubbs LLP. A fourth-generation Coloradan from the San Luis Valley, Kawanabe graduated from the University of Colorado and Georgetown University Law Center before clerking for the
Chief Justice of the Colorado Supreme Court. He has significant litigation and trial experience in high-stakes cases in a variety of industries including energy, technology and manufacturing. He is consistently rated as one of the top litigators in Colorado by Martindale-Hubbell, Chambers USA, Benchmark Litigation, Best Lawyers and Colorado Super Lawyers from Thomson Reuters. Kawanabe teaches at the National Institute for Trial Advocacy and dedicates significant time to pro bono work. He has served on the boards of the Denver Foundation (Chair) and Colorado Nonprofit Development Center. He is also active with the U.S.-Japan Council, Center for Legal Inclusiveness, Colorado Lawyers Committee and Colorado Legal Services. His work on behalf of Colorado students prompted the Public Education & Business Coalition to recognize him with the Cal Frazier Investing in Education Award.
"The Boettcher Foundation tremendously helped me and my family when it awarded me the Boettcher Scholarship and paid for my college education," Kawanabe said. "I am thrilled to join the Board of this historic organization, which has worked for more than 75 years to improve our communities across the state."
Judith B. Wagner founded and served as President and CEO of Wagner Investment Management Inc., which was merged into CoBiz Wealth in 2010. She has founded, grown and sold two banks and managed assets for multiple families, institutions and nonprofit organizations. She is a graduate of the University of Washington and the New York Institute of Finance. Wagner has headed the CFA Society of Colorado, The Colorado Trust board, the Denver Rotary Foundation, Graland Country Day School board, the University of Colorado's Center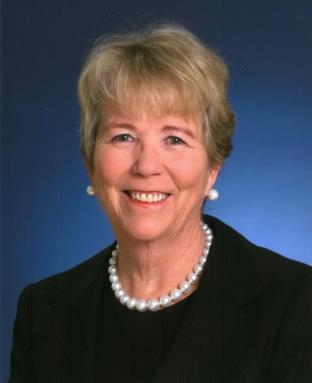 for Women's Health Research steering committee and many other nonprofit entities. She has served as a member of the Harvard Women's Leadership Board, the Colorado State Treasury Investment Advisory Committee and the Colorado Trust Board of Trustees. She is a member the University of Colorado Foundation Investment Policy Committee. Among the awards she has received are the University of Colorado's Distinguished Service Award and the Girl Scouts' Women of Distinction Award. She was recently named one of the Top 25 Most Powerful Women by the Colorado Women's Chamber of Commerce.
"I have respected the Boettcher Foundation since the day I arrived in Denver, especially because Boettcher & Co. was my first employer in Denver," Wagner said. "I look forward to using my investment and community experience to help the Foundation meet its goals and further its impact."
About the Boettcher Foundation: 
Founded by the Boettcher Family in 1937 to effectively assist, encourage and promote a better quality of life for the citizens of Colorado, the Boettcher Foundation invests in Colorado through "minds and mortar." The Foundation funds Scholarships, biomedical research and teacher training, as well as capital grants for nonprofits. For more information, visit www.BoettcherFoundation.org.