Wednesday, August 27, 2014
Jack B. Jewett, President & CEO of the Flinn Foundation, will be honored with the Jon W. McGarity Arizona Bioscience Leader of the Year Award by the Arizona BioIndustry Association.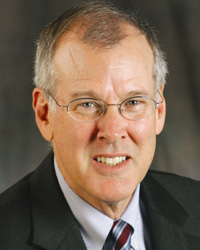 A longtime Arizona leader in health care, education, and public policy, Mr. Jewett joined the Flinn Foundation in June 2009 as President & CEO. In this role, he is responsible for all grant programs and operations of the Flinn Foundation including Arizona's Bioscience Roadmap, which is the longest running bioscience strategic initiative of its kind in the US. Under Jewett's leadership, Flinn has renewed its commitment and released the next generation of the Roadmap extending out until 2025.