Member News
Tuesday, February 23, 2021
Kellie Burns-Franco joins the PDN Community Foundation Team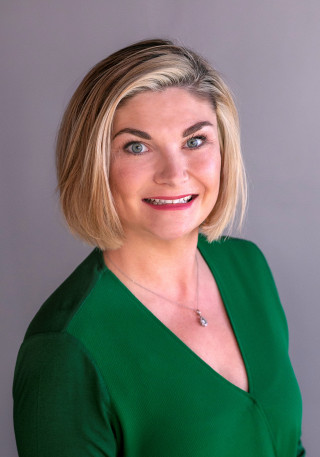 We are pleased to welcome Kellie Burns-Franco to the Paso del Norte Community Foundation. As Community and Donor Outreach Manager, Ms. Burns-Franco is responsible for implementing a comprehensive community outreach and communications plan to increase awareness of the Paso del Norte Community Foundation and our impact working with donors and partners in the region.
As the daughter of a U.S. Army Veteran, Kellie moved often, but claims El Paso as her home. She earned a Bachelor of Arts Degree in Public Relations from Texas Tech University and is a member of Alpha Phi Sorority. Kellie is a graduate of Leadership El Paso - Class 39 and serves as an advocate for the mental health community through NAMI El Paso. She is happily married and proud mother to Zoe and Max. Away from work, Kellie is an avid runner and enjoys spending time with her family and dogs.
Contact Kellie at kburnsfranco@pdnfoundation.org or 915-218-2646.